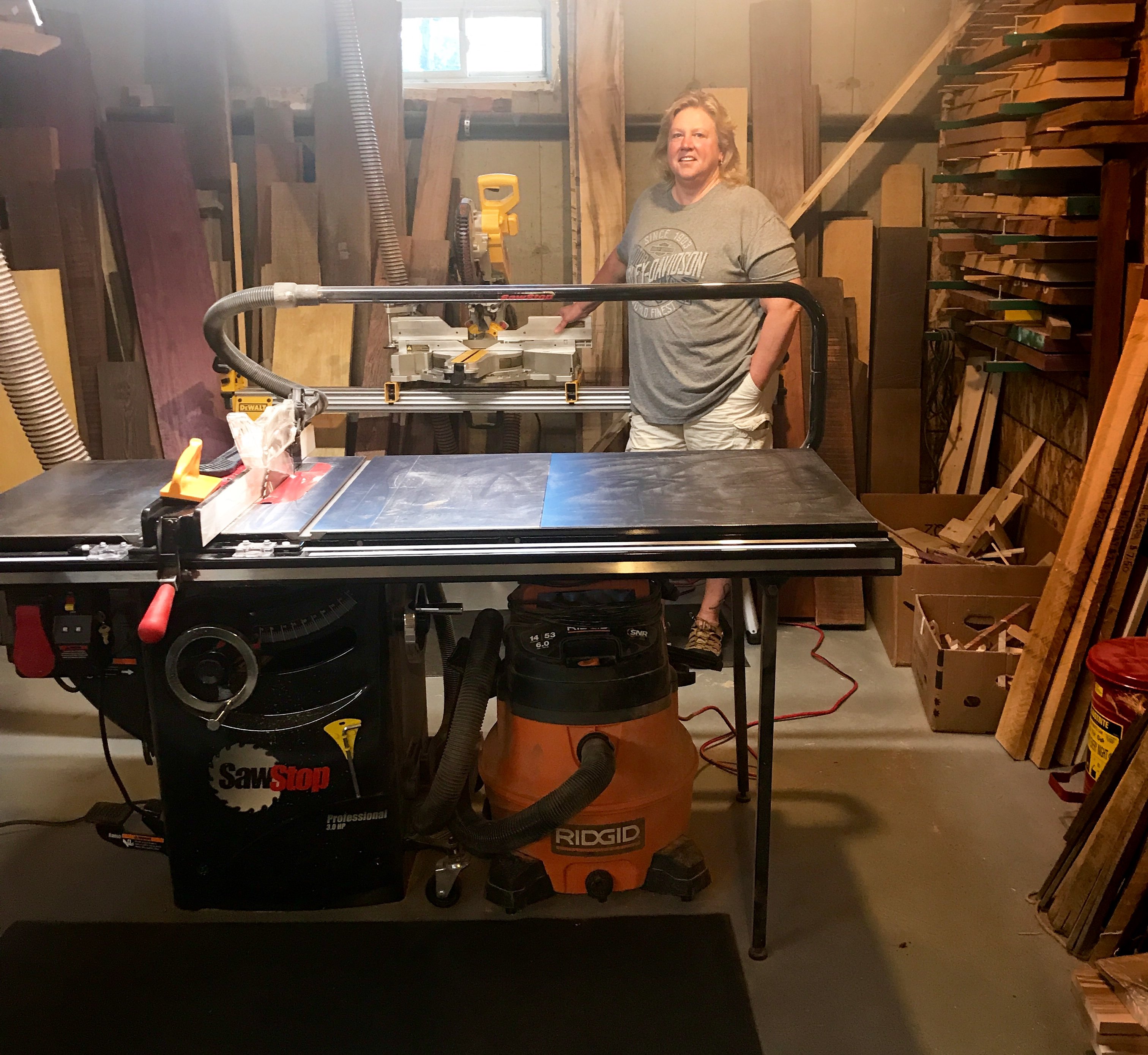 About Our Owner and How We Started
Michelle Wood Nevaeh is the owner-operator of Nevaeh Creates, and yes, the middle name Wood was given to her at birth. Call it fate, or call it cosmic inevitability, but whatever you call it, Michelle was born to take on woodworking as a profession. Whether it was drawing, photography, or a handcrafted project, Michelle has been working with her hands since childhood. In high school, Michelle took jobs working in the hospitality industry where she found her love of the culinary arts. Michelle went to the local community college for hotel and restaurant management before departing for the distinguished Culinary Institute of America in New York. There, she was classically trained in the culinary arts. Then, she spent the next 18 years in most every role in restaurants and hotels, including the premier spot of executive chef.
In one of life's most sacred blessings, Michelle gave birth to her daughter, Morgan, and decided it was time to take a pause from her career. When it was time to go back to work, Michelle knew the restaurant world was her home and she loved the creativity of being a chef but wanted to spend as much time as possible with her daughter. So, she decided to reinvent herself!
Michelle became a food service/non-food manufacture representative. She represented over 30 different companies from all around the world and brought their products to the food service community in New England. This afforded Michelle the opportunity to travel all over the world to learn about an array of culinary products and designs and learn how they were made. Michelle eventually had the opportunity to bring her daughter to China to learn how China plates, platters, and kitchenware were made. Michelle took this knowledge home and worked with chefs and owners of hotels, restaurants, catering facilities, schools, and universities to teach them about products that can simplify and assist their business. She is often consulting and designing display and plating options.
For 11 years, Michelle enjoyed her new career and benefited from learning a totally different aspect of the hospitality industry. As much as she enjoyed it, she missed the creativity she experienced being a chef. She remembered working with her grandfather in his workshop and loved all the inventive and creative projects they made when she was a small child. Little by little, Michelle started tinkering with woodworking again, took some classes, and had the opportunity to learn from some master woodworkers. It was through these efforts that Michelle found her true passion and creativity again. It was a long journey to get where she is, but the reward of creating beauty through her creativity makes it all worthwhile.
In cooking, the best meals are not always from the most expensive places; they are from the chefs and cooks that source the best-quality ingredients and mix that with the love and passion that comes from a true artist. Michelle takes this same love and passion and mixes it with the highest-quality epoxies and products and the most beautiful highly figured wood to craft quality one-of-a-kind handcrafted items. Her biggest satisfaction is in seeing people love and appreciate what went into her work.